With plenty at stake in the race for the La Liga title these next two weeks, Barcelona
came ready to play on Sunday. Barcelona took a 1-0 lead over rival Espanyol in the
Lionel Messi. Check it out.
It was his 26th goal of the season, and what a beauty it was. If Barca wins its last two games of the season, it will win La Liga. The team is now
alone in first in the standings
.
Not to be outdone,
Neymar pulled off some magic as well
.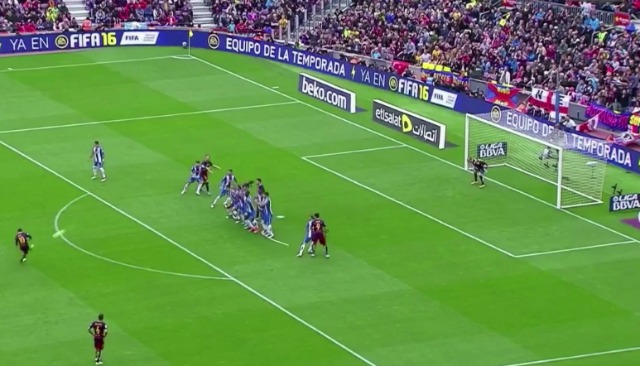 Source: http://www.cbssports.com